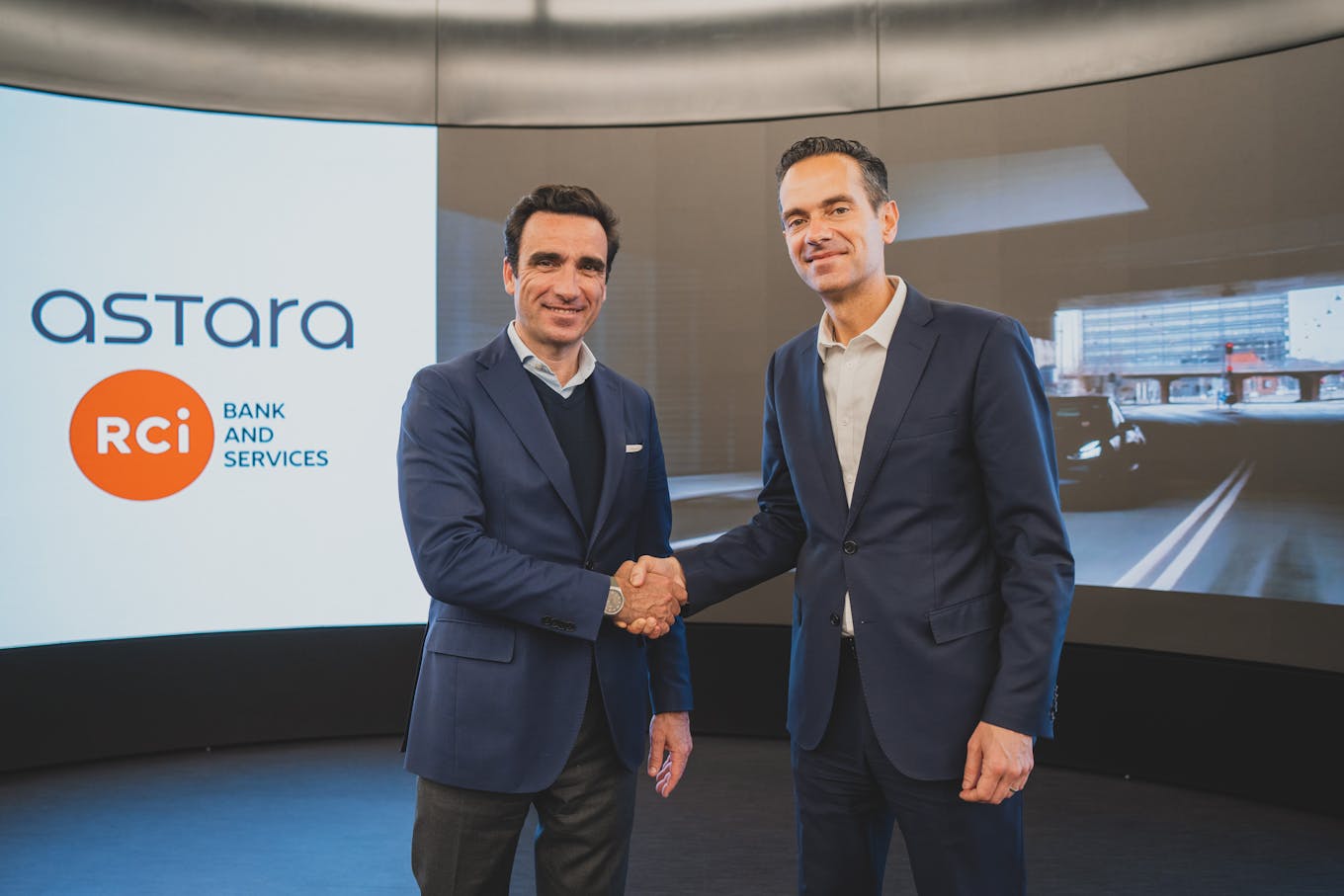 Category

Articles

Date
Astara and RCI Bank and services reach a strategic agreement for Nissan business in Switzerland.
After the parties' announcement in October 2021 of advanced discussions to establish a new financing partnership to support the development of Nissan business in Switzerland, now that Astara will become from the 1st of February Nissan's distributor in the country, both companies have confirmed the signature of the agreement today.
Astara and RCI Bank and Services will bring to the partnership their respective strong expertise that will contribute to create  vehicles and spare parts financings and services offers totally adapted to the needs of Nissan's dealers and customers in Switzerland. In this line the new partners aim to build a collaboration with the perspective to extend the product and service offer to the new mobility businesses.
Xavier Sabatier, Global head of business expansion and Importer Territory Managing Director, RCI Bank and Services, declared that "RCI Bank and Services considers the collaboration with such an important international automotive group as Astara a crucial move in its captive business model extension towards partnering with independent importer where it is relevant. This cooperation will is expected  start in Switzerland in February 22 and then, to extend to Austria from March the 1st as soon as the conditions are in place. In both the countries, Astara and RCI Bank and Services will approach the market offering financing, services and mobility solutions adapted to the evolution of Nissan customers and dealers' needs".