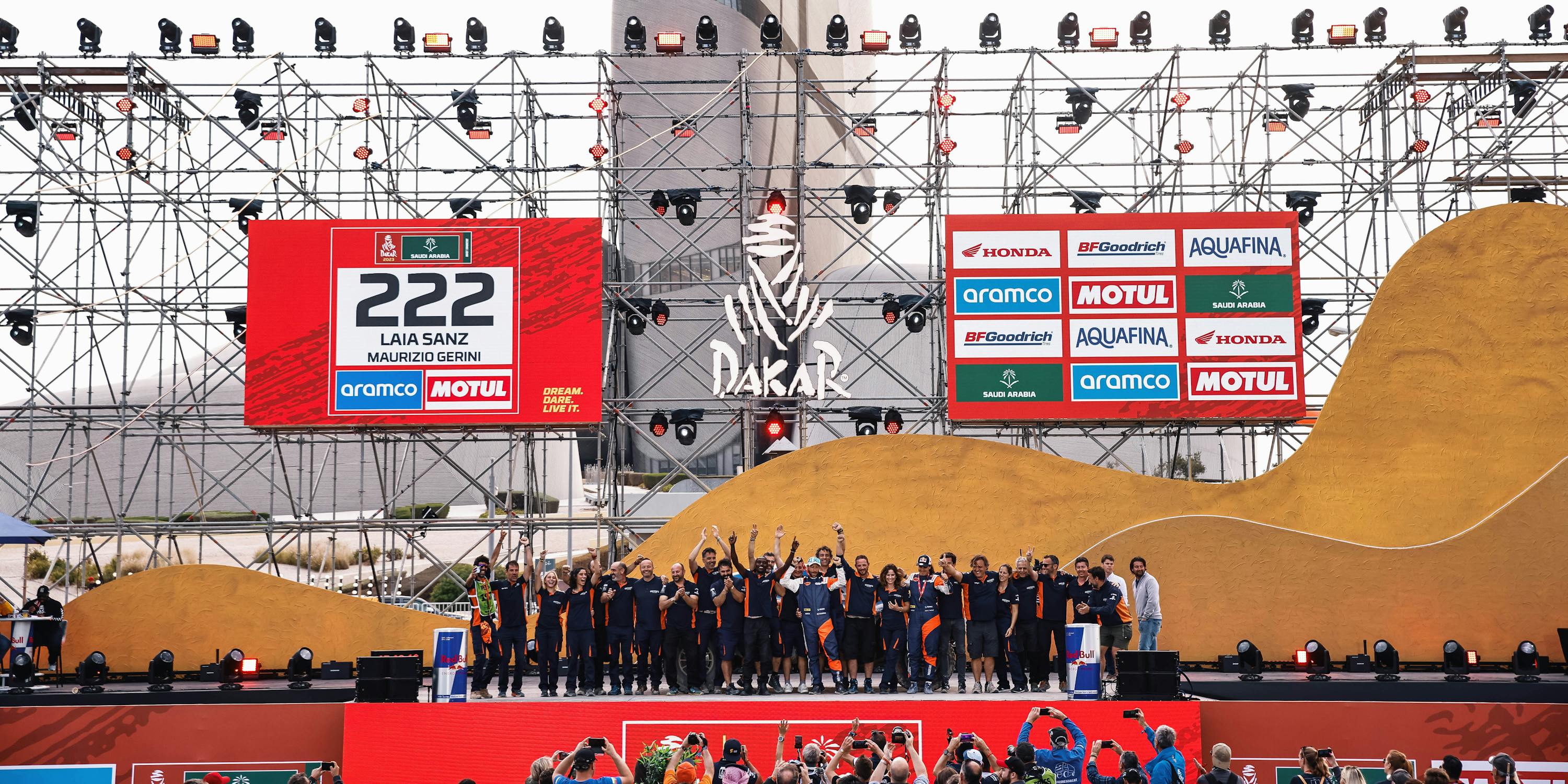 Category

Articles

Date
Astara makes history at Dakar 2023 through its values to transform mobility
Courage, teamwork or humanity, Astara closes the world's most demanding motor racing competition at the forefront of transformation in a world that is constantly moving, changing and evolving.
For the second year, the global mobility company innovates with the use of e-fuel in its Dakar competition car: the Astara 01 Concept, the best alternative for respecting the environment in all areas.
The diversity and professionalism of the people who make up the Astara Team have made it possible to overcome the obstacles encountered in a race as demanding as it is unpredictable.
'Move. It's your right'. The new purpose of Astara, one of the leading global mobility companies, promotes people's right to move. In doing so, Astara is committed to smart, integrated solutions that shape the way we move today and will move tomorrow. 
This is the second year of a very ambitious project in which Astara's values are put into practice in the most demanding competition in the world. Innovation, courage, humanity and open-mindedness are values that we have been able to see every day in our team in the Dakar.  A clear example of the importance of these values has been the epic feat of the team to repair the car of Laia Sanz in record time, after suffering a severe rollover during stage 5.
Another example is the data that reflects the company's commitment to caring for the environment. The Astara Team has stopped emitting 11.58 tonnes of CO2 thanks to the use of e-fuel in its competition cars during the first week of the Dakar, pending finalisation of the report with data from the second and final week. "We are committed to e-fuel to offer a more environmentally friendly mobility in all environments, including the most depopulated area of the world in Saudi Arabia where electrification is not possible today", says Marta Ríos de Astara. 
The effort, perseverance, commitment and professionalism of the team is what has allowed the two riders to reach the finish line in this demanding and unpredictable race, which is considered one of the toughest in recent years.