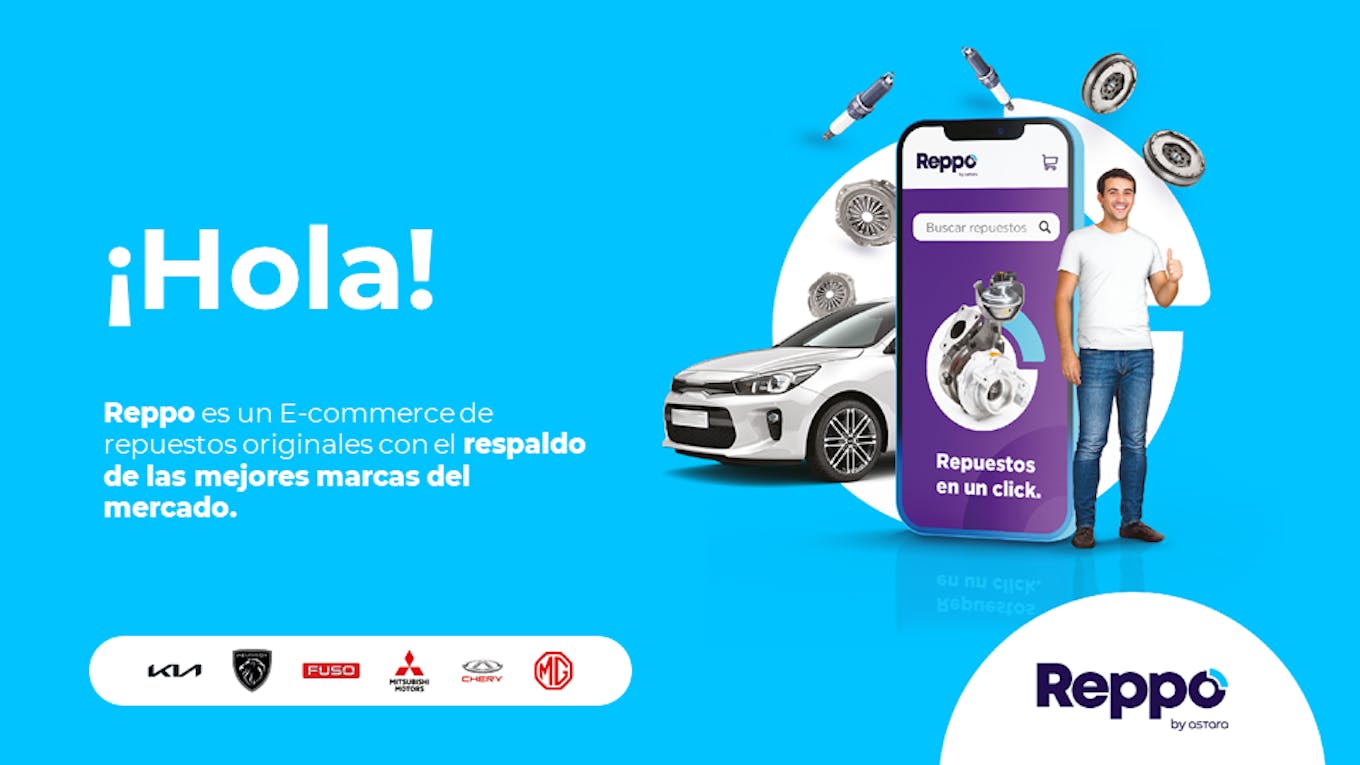 Category

Articles

Date
Reppo: the first original vehicle spare e-commerce parts from Astara Peru
Lima, August 29th, 2022
As part of its digital transformation process, Astara Peru announces the launch of "Reppo", its first original spare parts e-commerce, exclusively for the brands it distributes in the country. This platform will allow the purchase in place and time required by the client, through a fully digitized process.
The platform will be available to the public, individuals and businesses, not necessary only to brand clients. It aims to have a wide catalog of 9,000 original spare parts, vehicle maintenance, electrical systems, mechanics, bodywork, accessories, kits, and, soon, an exclusive boutique with a variety of lifestyle products and original accessories from the brands before mentioned.
Reppo's proposal is to get closer to its customers through the online sale of original spare parts, providing the user with the possibility of making their purchase in the place and time they need it, making available different delivery methods at national level (pick up in store and home delivery), with a simple and user-friendly platform, supported by online advice from technical experts.
Through this new proposal, Reppo projects the sale of around 23,000 spare parts per year, which represents an approximate income of US$920,000. In the medium term, when Astara's subscription models allow the addition of other brands, such as motorcycles or scooters, where users will also have the possibility of finding their respective spare parts on the platform.
In this way, Reppo will be available to the general public, offering them the ease of being able to make their purchase whenever they need and 100% online.
For more information, visit: www.reppo.pe