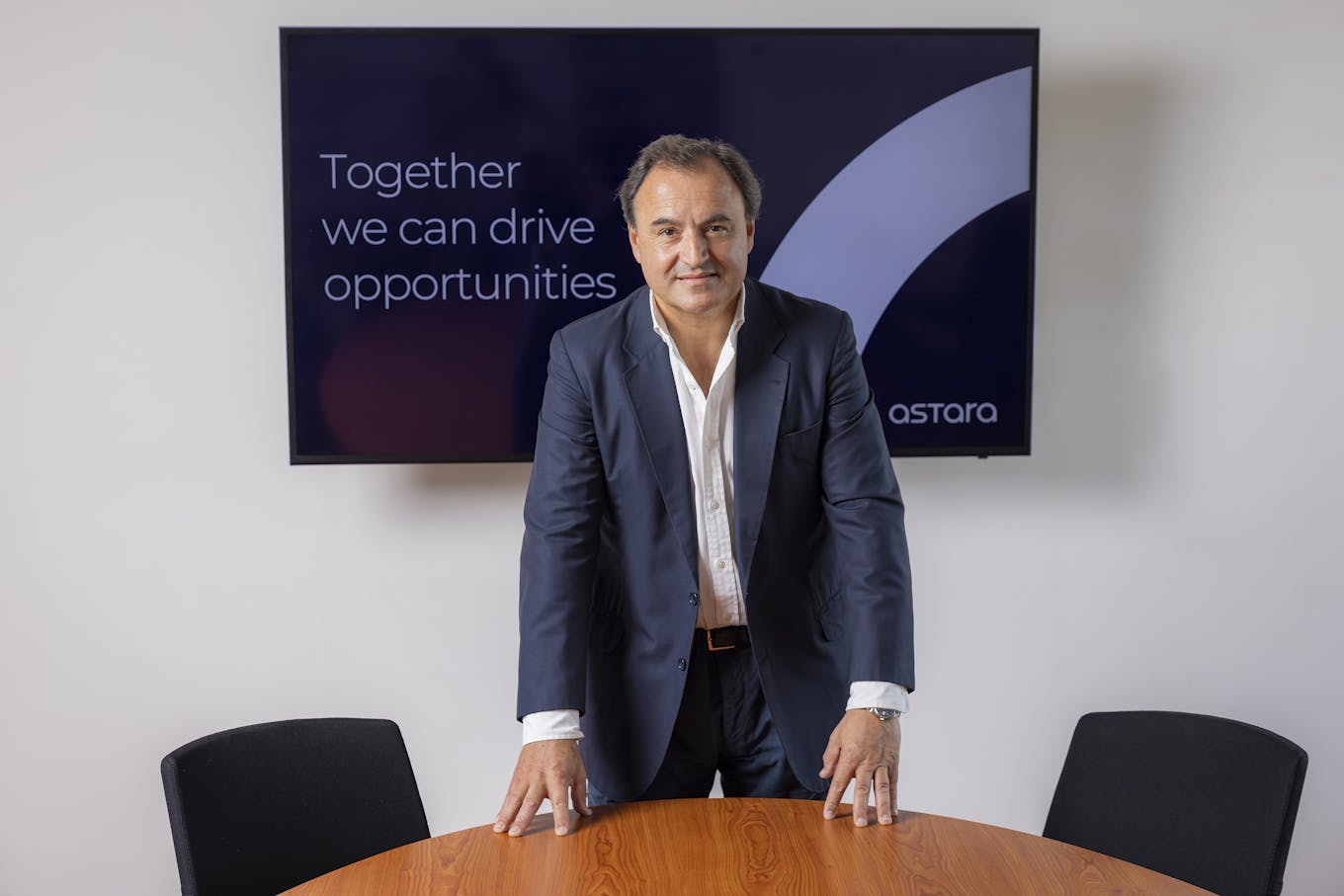 Category

Articles

Date
Astara Portugal: the lead to mobility challenges
Miguel Santos appointed Marketing Director of the group
Sebastião Serrasqueiro heads the Digital Marketing Department
Fernando Antunes runs the Kia Sales and Astara Fleet Management
António Rosa heads sales at Mitsubishi and Fuso
Astara, formerly Bergé Auto, has just reinforced its structure in Portugal, as part of its commitment to creating an innovative ecosystem geared towards the changes in the automotive mobility sector.
National representative of the brands Aiways, Fuso, Isuzu, Maxus, Mitsubishi, Kia, and Piaggio Commercial, ensuring the sales and service structure throughout the country, Astara now has Miguel Santos as Marketing Director. A professional with a wide experience in the sector, Miguel Santos has led sales and marketing for brands such as Chrysler, Jeep and Isuzu, and was currently Sales and Marketing Director for Mitsubishi and Fuso.
Astara has just reinforced its team with Sebastião Serrasqueiro, who takes on the role of Digital Marketing Director. This new manager has previously worked for Guerin, where he was Director of Sales and Marketing, as well as for LeasePlan. At Astara, Sebastião Serrasqueiro will apply his consolidated experience in sales and marketing roles, which included leadership in digitalization processes, with a view to leverage the company's online universe - one of Astara's strategic priorities.
Astara's innovation path involves implementing a wide range of mobility-focused products and services, such as ownership, subscription, B2B/B2C and new channels, supported by an in-house designed digital platform that enables customer interaction throughout the various stages of the ownership experience.
Astara's structure in Portugal has been further consolidated with the appointment of Fernando Antunes as Kia's Sales Director, a position he will hold together with the Group's Fleet Management. With a vast curriculum in the business, he has previously held the position of Sales Director for Mitsubishi and Fuso, and has worked for Kia, to which he now returns.
Astara has also appointed a new Sales Director for Mitsubishi and Fuso, António Rosa, who re-joins the company after spending four years at GM in Dubai. In his first time with the group, the new sales manager worked at Fuso as product manager.
Astara is more than a new name for the Bergé Group. It represents the evolution into a cross-sectoral strategy that pursues leadership in automotive distribution and mobility.