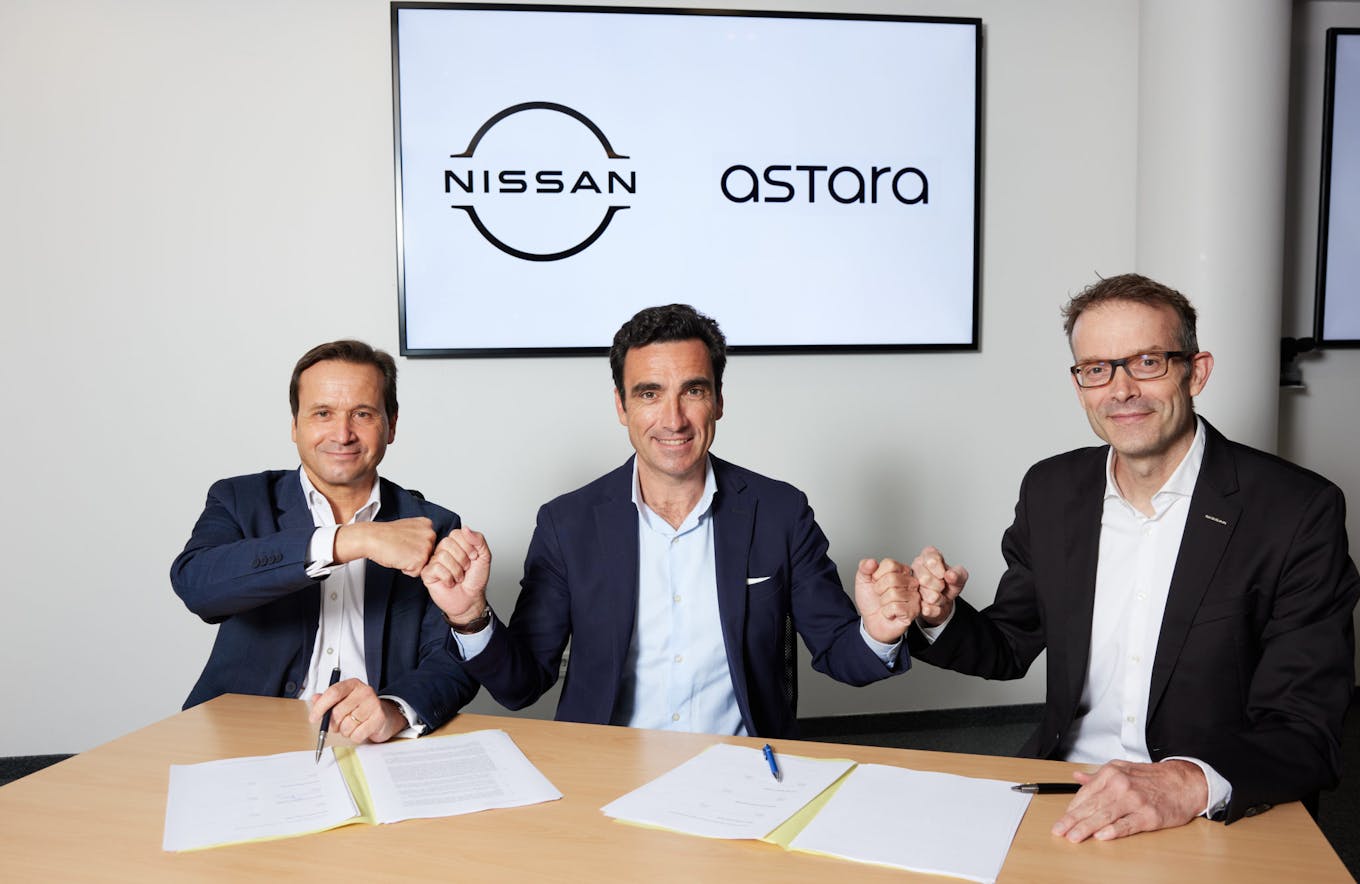 Category

Articles

Date
Astara takes over Nissan's sales and service activities in Austria
Vienna, Austria (December 14th 2021)
The mobility company Astara – formerly Bergé Auto – will take over Nissan's sales and service activities in Austria.
After the parties had already issued a corresponding letter of intent in October, the transfer agreement is now complete and signed, covering the distribution of new vehicles and spare parts as well as services. The transfer of activities to Astara will complete by March 2022. Previously, the two parties announced similar agreement for the Swiss market, with Nissan's operation in the market due to transfer to Astara in February 2022.
Until now, Nissan's sales and service activities in Germany, Austria and Switzerland were the responsibility of the Regional Business Unit (RBU) Nissan Center Europe with the HQ in Bruehl (Germany) and country-sites in Vienna (Austria) and Zurich-Urdorf (Switzerland). The decision to transfer the Nissan activities to Astara follows a comprehensive assessment of the activities in the RBU markets and is part of the Nissan NEXT business plan to make the Group leaner, more agile and more profit-oriented globally. The transfer of operations in Austria and Switzerland is aimed at significantly improving performance and enhancing customer and dealer satisfaction in both markets. At the same time, Nissan will be able to focus more strongly on its activities in Germany. Here, the company will continue business operation in the market as before.