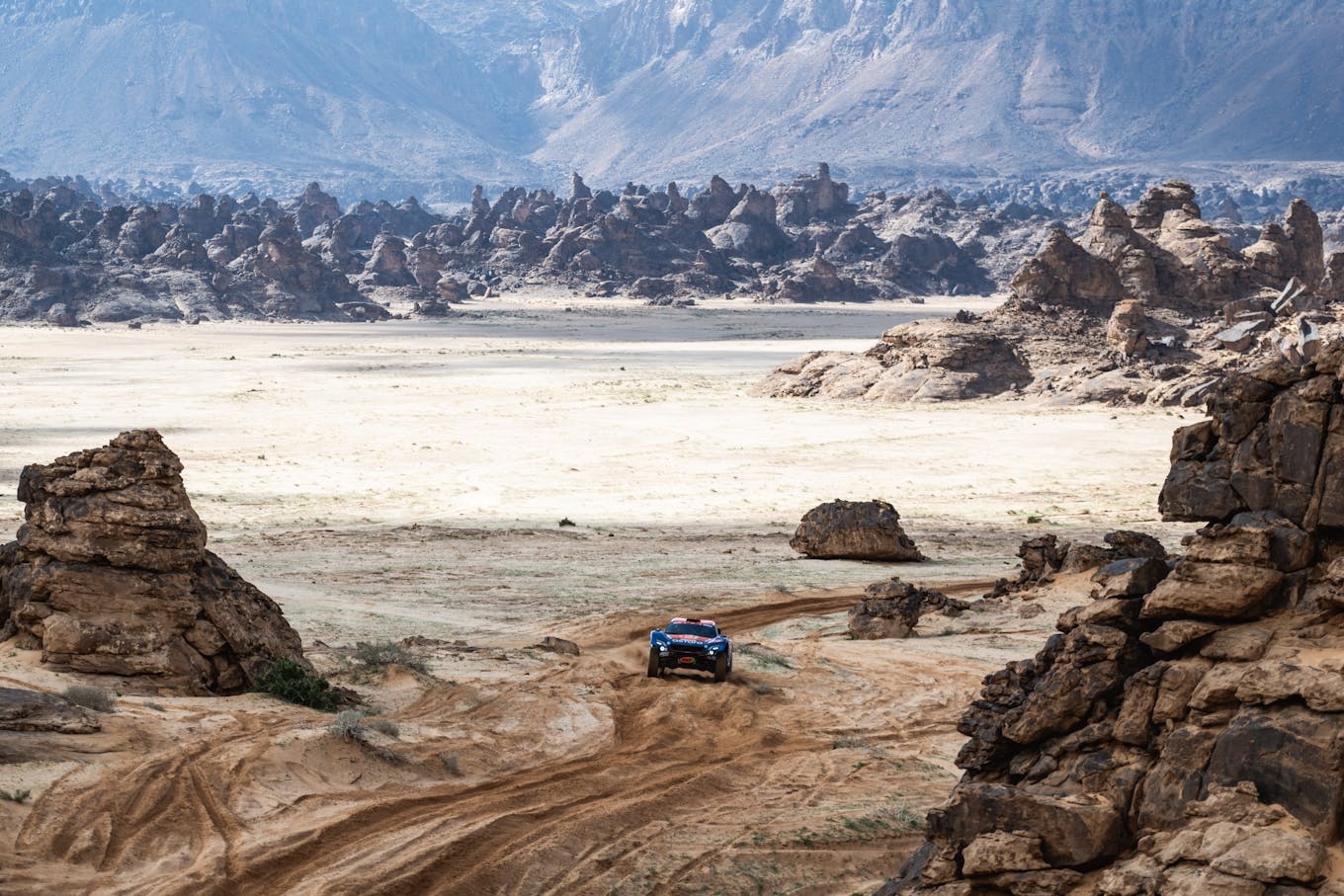 Category

Articles

Date
Astara Team saves 11.58 tons of CO2 emissions thanks to e-fuel on the Dakar during the first half
With half of the Dakar route already completed, the Astara Team has managed to avoid emissions equivalent to those of an average petrol-powered utility car by covering 89,000 kilometers.
At the end of the rally, the mobility company will measure the total impact of its carbon footprint and collaborate with carbon offset projects to completely neutralize its emissions. 
Competition and sustainability go hand in hand in the Dakar Rally, the biggest motorsport challenge in the world. The mobility company Astara has opted to use the environmentally friendly e-fuel in all its competition cars for the second year in a row. If last year it became the most sustainable team in the Dakar, this year it remains firm in its objective to measure the carbon footprint it generates during this edition.
Today, during the rest stage, the Astara Team has collected data and can announce that it has stopped emitting 11.58 tonnes of CO2 thanks to the use of e-fuel in its race cars. With every kilometer they cover, the Astara 01 Concept cars are saving CO2 emissions into the atmosphere. With half of the Dakar course already completed, the Astara Team has managed to save emissions equivalent to those that would be emitted by an average petrol-powered car covering 89,000 kilometers (considering average emissions of 130 gr/km of CO2). 
The Astara 01 Concept, an evolution of last year's model, is proving its ability to compete at the highest level in a sustainable way using this environmentally friendly, synthetic hydrogen-based fuel. This is confirmed by the Astara Team riders:
ZERO CARBON FOOTPRINT AT THE DAKAR
The accounting and reporting of emissions is done according to standardized measurement protocols, in this case, the global GHG Protocol standard, as it is the most widespread method and the one that has served as the basis for developing the ISO 14064 standard. In both cases, they will be reviewed and certified by a prestigious independent entity such as AENOR. 
As a novelty and as a commitment to continue improving care for the environment, this year Astara will include scope 3 of the GHG Protocol. Therefore, to measure the carbon footprint generated during the Dakar, the air travel of the team staff and the transport of the vehicles by boat to Saudi Arabia will be taken into account.
At the end of the rally, a detailed report of the Astara Team's carbon footprint will be drawn up and the result will be more than compensated, as was done last year. To this end, Astara will collaborate with various carbon offset projects to neutralize its emissions and thus achieve its goal of participating in the Dakar with a zero carbon footprint.