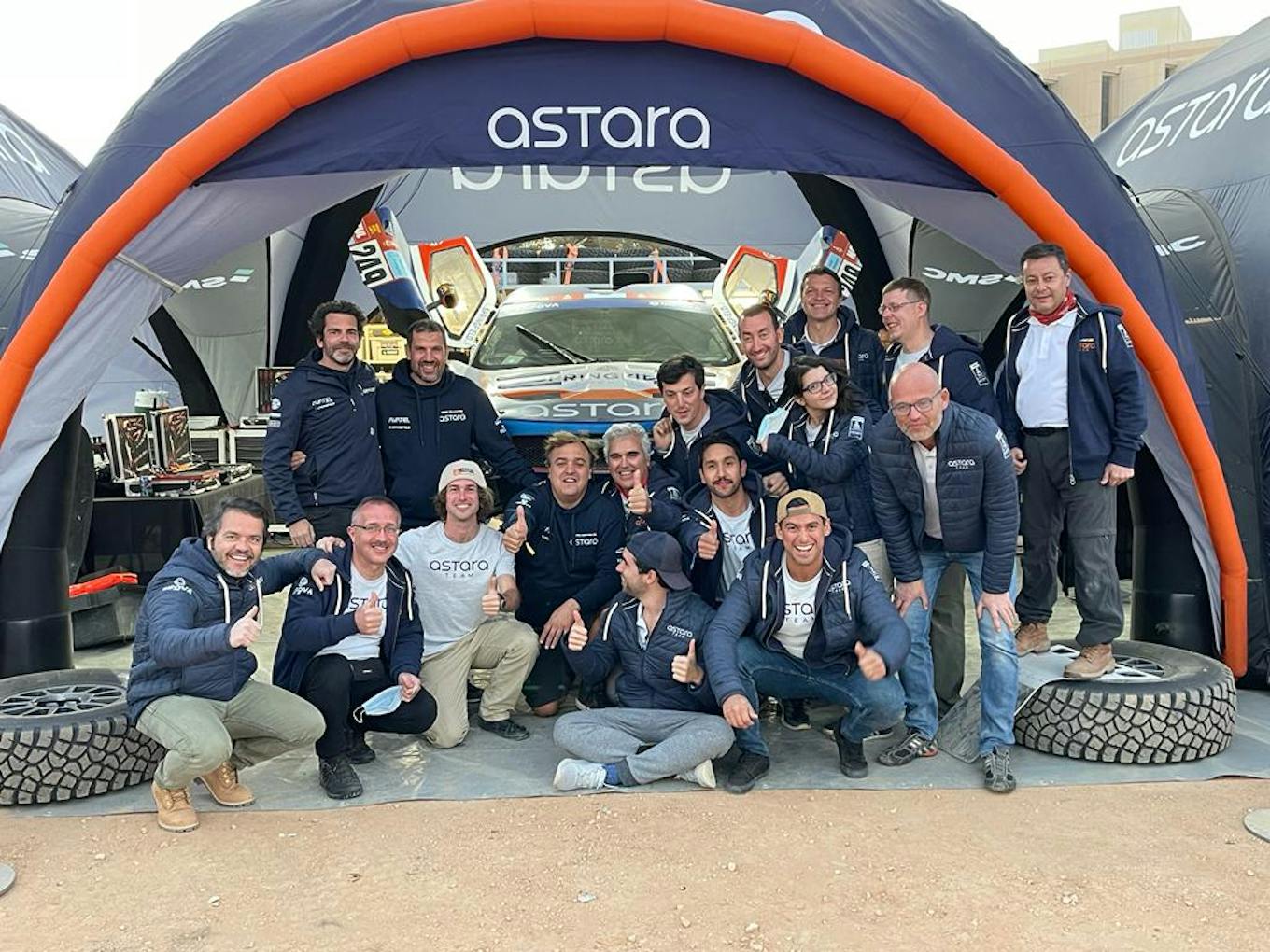 Category

Articles

Date
Astara team, the most sustainable team of the DAKAR 2022
ASTARA TEAM has fulfilled its firm commitment to be an example of sustainability after participating in the Dakar 2022.
In a completely voluntary way, we have measured and audited the carbon footprint that we have generated during the competition.
We contribute to various projects in Spain and Peru to largely neutralize our emissions.
Said and done, the ASTARA TEAM has fulfilled its firm commitment to be an example towards sustainability as participant in the world's hardest Rally, the Dakar 2022. We have shown that it is possible to compete at the highestlevel, leaving a minimum environmental impact, without a waste of resources.
First, we stated how the use of e-fuel, a state-of-the-art ecological fuel, was the best possible solution in terms of performance and environmental protection. Second, we measured and reported the carbon footprint of the team throughout our participation in the Dakar according to standardized measurement protocols (GHG Protocol and the ISO 14064 standard), which have been reviewed by a prestigious independent entity. Finally, we have contributed to widely neutralize the carbon footprint that had been generated, collaborating with various projects in Spain and Peru. 
For all these reasons, we can affirm that ASTARA TEAM is a project beyond the competition. It has been the most sustainable and respectful team with the environment of the Dakar 2022.
For ASTARA it is the optimal way to fulfil our purpose "Enable People to Go Further" by providing the most efficient and intelligent technology and solutions -such as e- fuel- to offer the most environmentally friendly mobility. 
The carbon footprint measures the volume of greenhouse gases (GHG) generated by the activities of an organization, a product, a service or even an event like the Dakar.
We have used the GHG Protocol, since it is the most widespread method and it is the one that has served as the basis for developing the ISO 14064 standard.
According to the data audited and certified, ASTARA TEAM has emitted 16.5 tons of CO2 into the atmosphere during the Dakar 2022. We have amply offset these 16.5 tons by collaborating with programs in Spain and Peru.
The most important of these has been the UN Madre de Dios Conservation REDD Project in the Amazonas, Peru, which aims to drastically reduce deforestation, increasing surveillance and promoting the generation of benefits in the forest for local communities.
Additionally, in Spain, we have contributed to the Madrid Compensa program of the City Council, with the objective to support everyone's efforts in the fight against local and global air pollution. This initiative of the Madrid Pro-clima Forum focuses on green urban and forest areas of high environmental value for which the City Council has designed a specific repopulation plan.