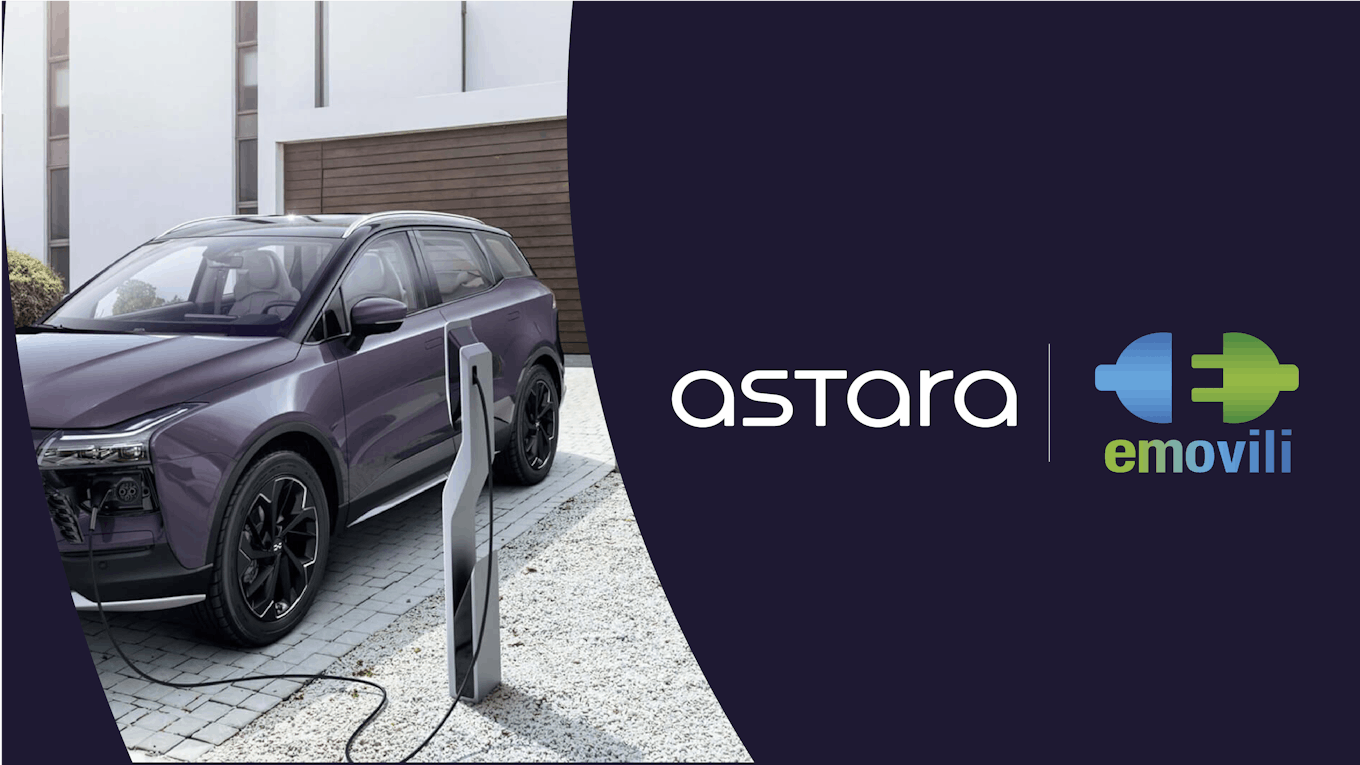 Category

Articles

Date
Astara and emovili have signed a strategic agreement for electric and plug-in hybrid vehicles customers in Spain.
Astara, a world leader in mobility and automotive distribution, has signed a collaboration agreement with emovili, the Spanish company specialized in the installation of charging points and solar panels, through which it will offer installation of charging points, maintenance and support services for electric and plug-in hybrid vehicles in Spain.
Through the new agreement, emovili will provide all of its installation services to Astara's customers, which will allow electric and plug-in hybrid buyers to benefit from emovili's extensive experience and commitment to the environment.
Astara, for its part, reinforces with this agreement the personalized mobility services it offers to each and every one of its customers, taking another step forward in its growth strategy in the area of plug-in hybrid and electric vehicles. The company, with a presence in 17 countries, 3 continents and 3,000 employees, has evolved from car distribution to a broad portfolio of products and services related to mobility, being this agreement a good example of it.
Astara identifies and tracks global trends in a customer-oriented market to offer and build new mobility solutions that will be useful in the future. With projected sales in 2022 of 230,000 vehicles and an estimated turnover of €5,500M, customers can access any type of affordable and sustainable transportation solutions, thanks to having a diversified portfolio of proprietary, subscription, B2B/B2C, connectivity and market intelligence products and services, enabling brands to gain insights for their corporate-level strategy.
With the recent agreement, the aim is to provide efficient and high-quality solutions in terms of sustainability, promoting the use of electric or plug-in hybrid vehicles. According to the WHO, the use of this type of vehicle will reduce CO2 emissions by 88% by 2050.